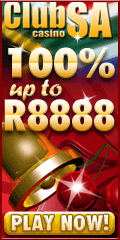 Did you Know:
The latest news to break comes from Connecticut and from the mouth of their Governor Dannel P.Malloy. Malloy, who was born and raised in Connecticut, is the youngest of eight children and assumed office after battling through adversity. Mallow became the 88th Governor of Connecticut early in January despite suffering from learning disabilities when he was a child. Malloy, who suffers from dyslexia, learned the skills necessary to succeed academically, before graduating from Boston College and later Boston College Law School.
"I think there is a level of misunderstanding about online gambling and its prospects in the state of Connecticut. The Internet is the Internet. You don't turn off the Internet at any state's borders," he said. "It's an impossibility. It is quite clear that Internet gaming is coming to Connecticut. Period. It's coming"
Not long after Malloy's comments were made public, Senate Minority Leader John McKinney had a few words to say about Malloy's belief that online gambling in Connecticut is only a matter of time.
"We are talking about a legal opinion from an attorney in the Department of Justice," he said. "Certainly Congress could say we're going to change our laws and make sure that's not happening. I would encourage our members of Congress to do that," said McKinney.